Specifications
SkyLiberty respects rules


SkyLiberty allows you to manage your flight rules.


Organize them by favorites, groups
and country.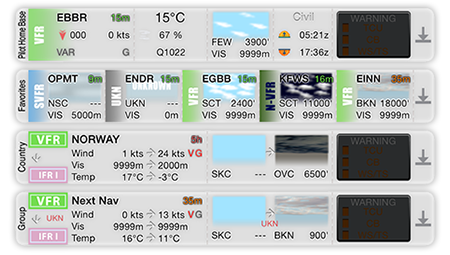 Keep it in your email, pdf, note...


SkyLiberty analyzes METARs you added to your favorites and, based on TAFs, shows you the rules of flights and dangers predicted up to 36 hours. 
 
Small help for the performances


SkyLiberty gives you an estimate of altitudes, pressure and density as well as ISA deviation.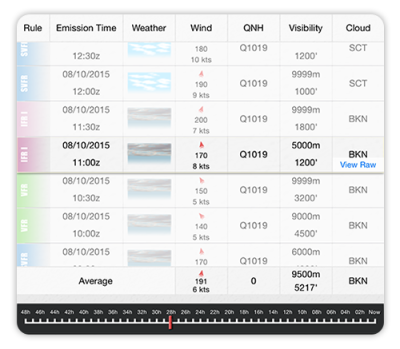 Know the past to understand
the future

SkyLiberty provides a complete history of the last 48 hours to help
you to understand weather evolution.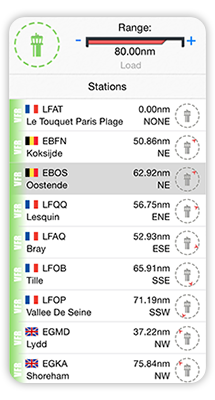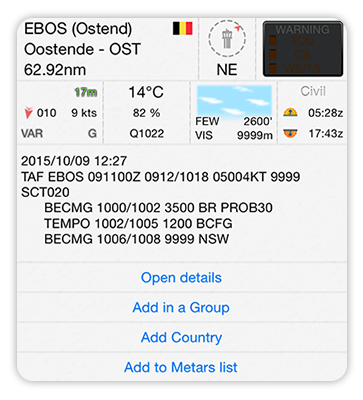 SkyLiberty shows you the stations around and their flight rules, and also allows you to reorganize them by orientation. The best information is the one that is useful to you.  
 


SkyLiberty provides a complete almanac for each station over a period of 365 days. With, as accessories, phases of the moon and the average time of sunshine depending on your latitude.